Elegancy terrace canopy is the most universal and popular canopy among our clients. This product fits into any architectonical frames and due to its flexibility—it is possible to create a cover which is reliable in any conditions. It combines simplicity and luxury. Thanks to modern technological solutions introduced to its structure, it is an easy and practical option.
This kind of canopy is made of a Tech-protect fabric, which is a technical three-layer material. The construction of the terrace pergola consists of an aluminium basis, a shed roof and a systemic canopy which protects the material when folded. Elegancy Tarasola is an extremely permanent and enduring product which is resistant to wind—it works even if the wind power reaches 120 km/h. It is also impervious to rain, warming up and UV. Water is drained off through the integrated guttering system which is hidden. The product is adjusted to having blinds, glazing, lightning and heat radiators installed which enables its users to change their patios at their choice. Elegancy terrace pergola can be used from an early spring till the late autumn.
It is a timeless and multifunctional cover for a relax space. Therefore carefully selected elements of the additional equipment can make a terrace, restaurant garden or patio the most important place intended to be used for chilling out, parties or family dinners.
Product characteristics:
Total water resistance after the roof's unfolding. A well-developed guttering system makes the Elegancy terrace pergola very useful when it rains.
Remotely controlled roof can be folded accordingly to your needs.
Thanks to the modular joining of the elements, it is possible to cover an area of any size with our terrace canopies. The minimum number of the struts allows to plan the land use freely.
It is resistant to the extremes of temperature and UV rays.
It is resistant to wind, it works even if the wind power passes 120 km/h.
The roof does not heat up. As a result, it is possible to spend time under the roof even if the temperature outside is very high.
It is possible to install the side panels which aim is to protect from wind, changing temperature or rain. Consequently, the 'outdoor season' can be prolonged.
LED spotlights enable the roof users to enjoy it at dusk as well as at night.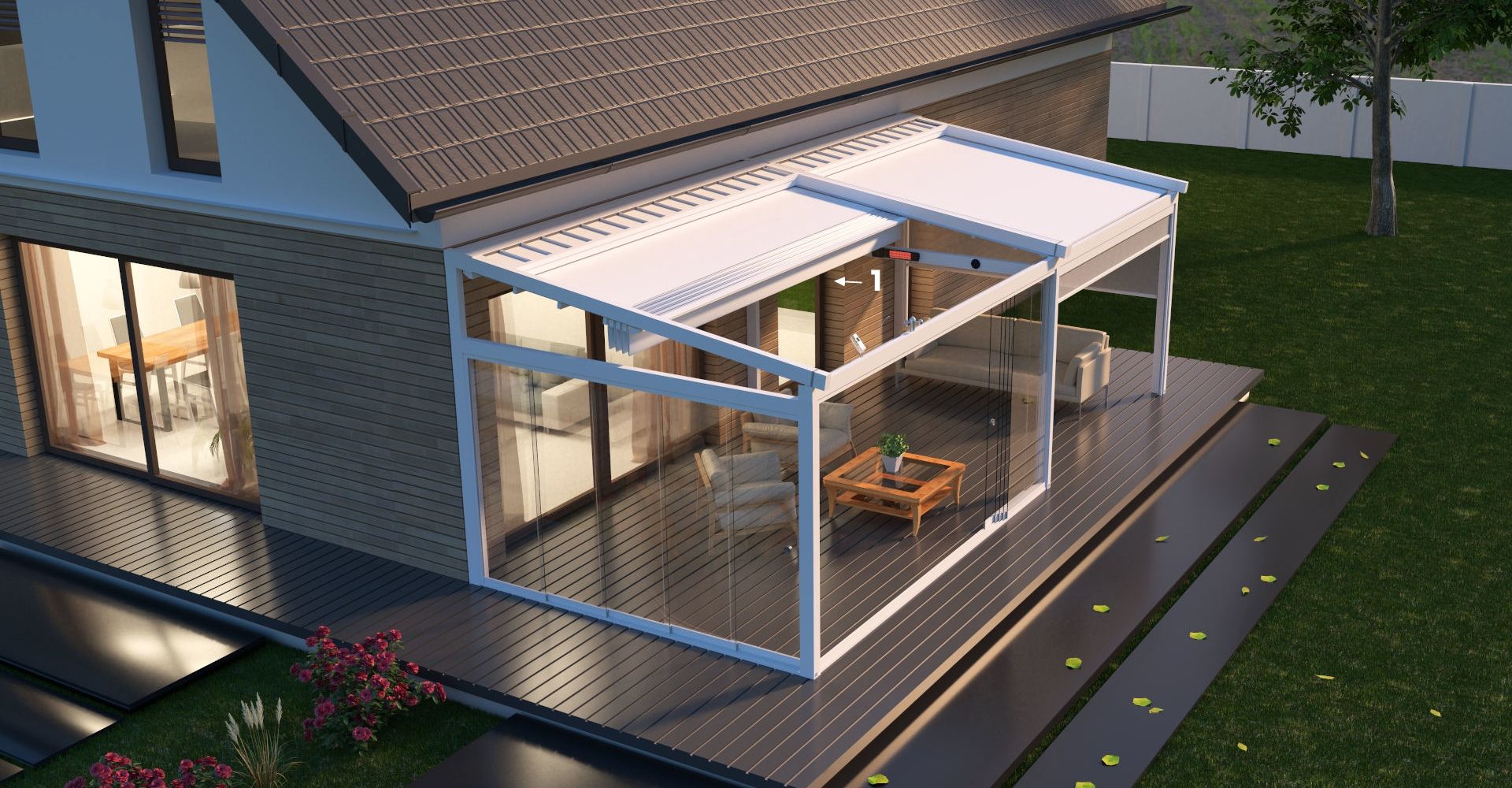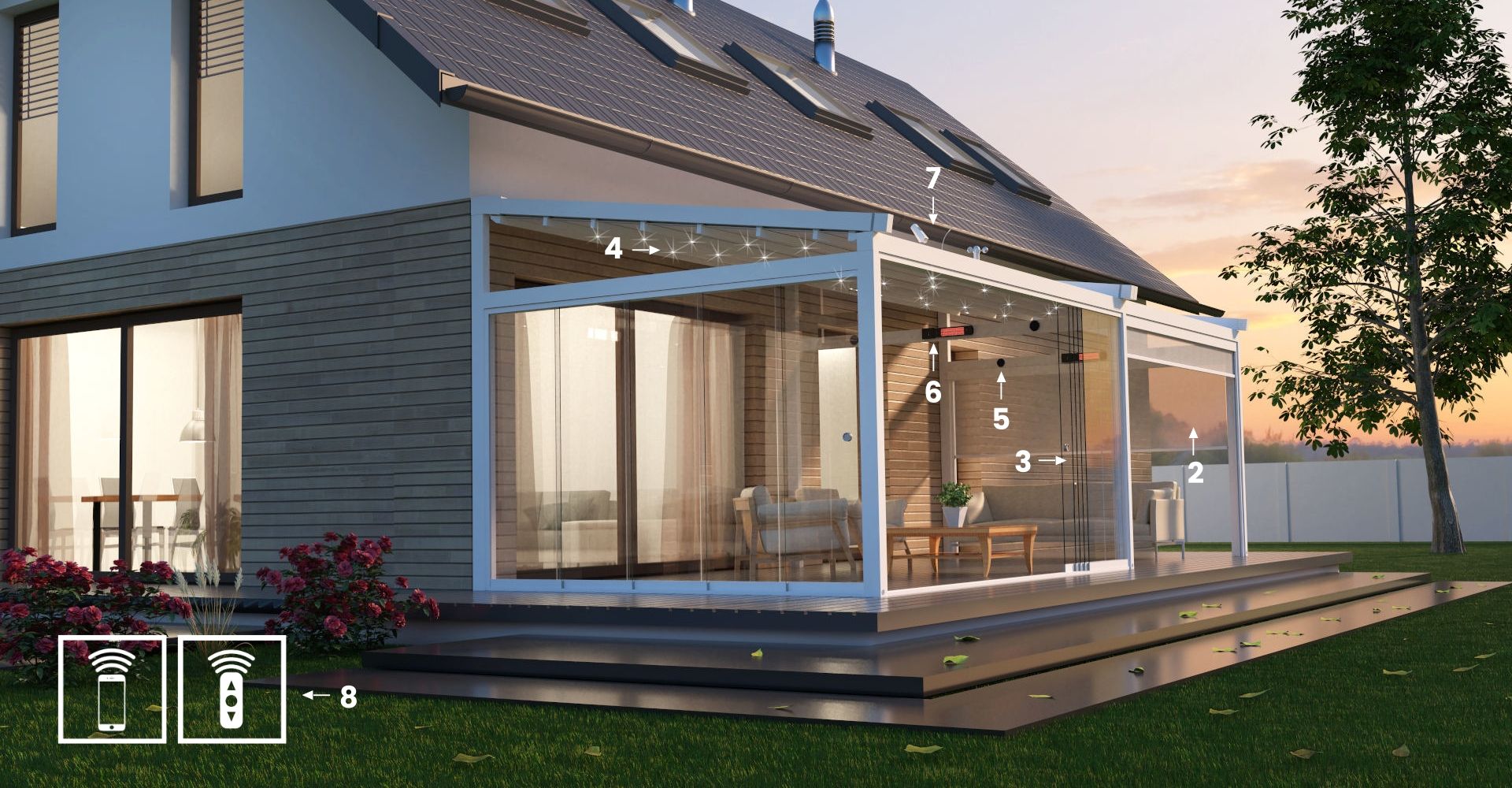 Retractable fabric
Roller blinds - ZIP screeners
Sliding glass panels
LED spotlights
Audio system
Infrared heater
Sensors: rain, wind, snow
Automatic control